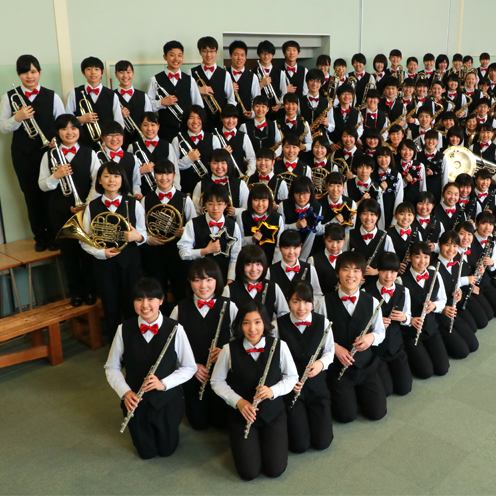 TALKS
Hokkaido Sapporo Intercultural and Technological High School Band
Hokkaido Sapporo Intercultural and Technological High School Band is a wind orchestra club of Hokkaido prefectural high school with some specialized courses. It's located in Kita Ward in Sapporo. This year is the 20th anniversary of the club.
They juggle to keep their club activities and their studies going for "lovelier performance" based on the autonomy and cooperation.
They have started "D'ply (Dance & Play)" as a new contents since 2013. Its birthplace is Hokkaido. They are developing this new field and presenting three elements to the world: "Full D'ply" which makes use of the advantages of a full band. "Team D'ply" which is made up responding to the space of the venue and the organizer's request, and "Original D'ply" that is instructed by the founder and current director.
They're giving about 70 performances every year upon request. They visited various places in Hokkaido, Chiyoda Ward in Tokyo and Honolulu in Hawaii so far.
There are 110 members as the 23rd band.