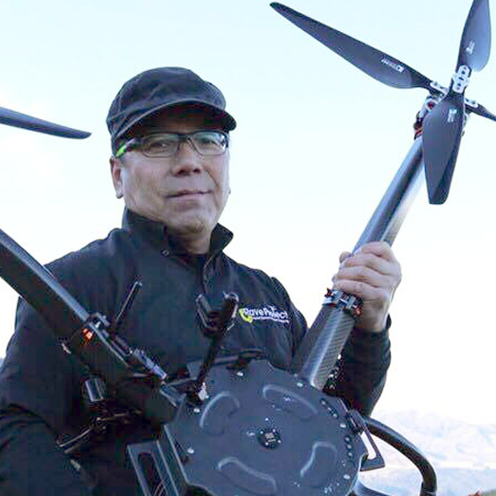 TALKS
Hiroichi Ukegawa
Drone pilot
Hiroichi Ukekawa was born in 1961, Hiroichi Ukekawa has built his 30 year career as one of the leading experts in aerial filming with drones, unmanned aerial vehicles.
With delicate drone control skills and great sensitivity for images, he has taken a number of commercials and footages for TV programs. He also plays an active role in explorations in danger zones or restricted areas such as volcanic craters.
He has hosted workshops on drone control regularly to inform people of the possibilities and safety of drones, which are assumed by many to be dangerous. He has been tirelessly honing his controlling and filming skills to achieve both technical development and safety improvement, and tries to open up a new frontier in drone filming.
He is the representative director of Rave Project, Aerial Camera Systems Company. He was featured in a documentary TV program "The Professionals" on NHK, which was aired in Japan on May 23, 2016.