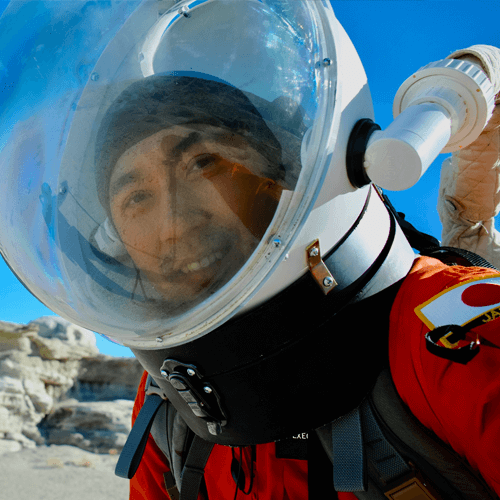 TALKS
Yusuke Murakami
Field Architect
Chief Director, Nonprofit Organization FIELD assistant
Yusuke Murakami is an architect in polar regions known as "the man who is closest to Mars in Japan."
He became interested in polar regions' building constructions after finding out about "Biosphere 2". "Biosphere 2" was built to verify whether human beings can migrate to outer space and survive.
He conducted some researches and experiments in harsh environment survival to find out the possibility of living in polar regions by himself.
He was a member of the crew of the 50th Japan Antarctic Research Expedition in 2008. He was engaged in geophysical observation at Showa Station.
In 2013, he participated in "Mars 160" which was an experiment of residential simulation in Mars. As a Deputy Captain, he led a simulated Martian life experiment at the MDRS (Mars Desert Research Station) in the Wayne County in Utah, FMARS (Flashline Mars Arctic Research Station) on the Devon Island, and completed the experiment in 2017. He served as captain in the following 2018 MDRS Crew 191 TEAM ASIA.