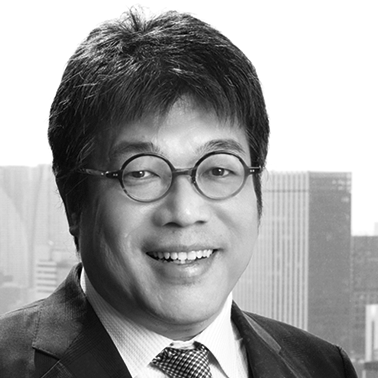 TALKS
Hideto Fujino
Rheos capital works president&chief investment officer
Born in Toyama Prefecture, Japan.
Graduate of Waseda University, Faculty of Law, Bachelors degree
Mr.Hideto Fujino, who was aiming to become a public prosecutor or judge, started working for a leading asset management company to receive firsthand experience, where he gradually found interest in asset management through business practices. After interviews with many top leaders of listed enterprise, Hideto found his passion in starting businesses and capital investment, which led him to start his own business.
Hideto worked as a fund manager for asset management companies sponsored by Nomura, JP Mogan, and Goldman Sachs & Co.,. He especially has a long experience in managing small to middle stocks and growing stocks,and has consulted a total of 6000 companies and has interviewed more than 6500 executive officers within the last 25 years.
In 2003, Hideto started his own company, Rheos Capital Works,Inc., and manages Japanese stocks Auditors capital at "Hifumi Investment Trust" and "Hifumi Plus". He continues to show outstanding achievements as a fund manager and has won the R& I Fund Awards for four consecutive years for "Hifumi Plus". Hideto also aggressively invests in venture companies where he supported five of these companies to go public and listed on the stock exchange. Out of the five venture companies, one was launched by Hideto himself, Premium Water Holdings,Inc.(formerly Water Direct Corporation)where he is
still currently the Director.
In addition, he actively works as a governing member of the Ministry of the Environment, taking part as a part-time lecturer, an academic fellow in Tosho JPX, and advisor of Medicins San Frontiers.
Finally, he has written several books, such as "Toshi-Baka no Shiko-hou" (SB Creative), "Yankee no Tora" (Toyo Keizai Inc.,), and "Toshika ga Okane yori Taisetsu ni Shiteiru koto" (Kodansha Books).