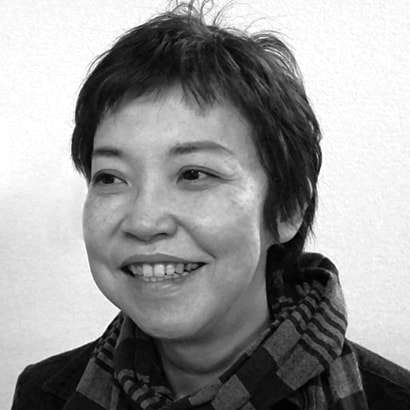 TALKS
Chiori Ito
Product designer
Ms. Chiori Ito was born in Sapporo. Having parents of art teachers, she loved making crafts in her childhood. She graduated from the Course for Interior Design, Department of Industrial Designs at Joshibi Universty of Art and Design in 1990. After working at an architectural design office, in 1992 she obtained grant from Danish government to study further in Denmark for two years. While learning furniture and spatial design, Ms. Ito was fascinated by the Scandinavian design, which always has its base in the local lifestyle and presents such locality to the world. Later on, she became a freelance designer based in Sapporo, to establish Chiori Ito Design in 1999. Mainly designing furniture and daily commodities in collaboration with woodwork manufacturers in Hokkaido, she also delivers her original items as Chiori Design and plans the interior for public buildings — she produces widely from a butter knife to public spaces.
In 2000, Ms. Ito finished the Master's course on Art Education at Hokkaido University of Education. Besides designing, she now teaches part-time at Hokkai-Gakuen University and Tokai University, as well as at public design workshops, to promote the joy and role of designs.
Her work is particularly well-known with Soramame Stool (from BC-Kobo), 'Kimino Isu (Your Chair) Project' in 2007, interior coordination for Higashikawa Primary School and Higashikawa Community Center, and Chiori Design Paper Wreath, among many others.