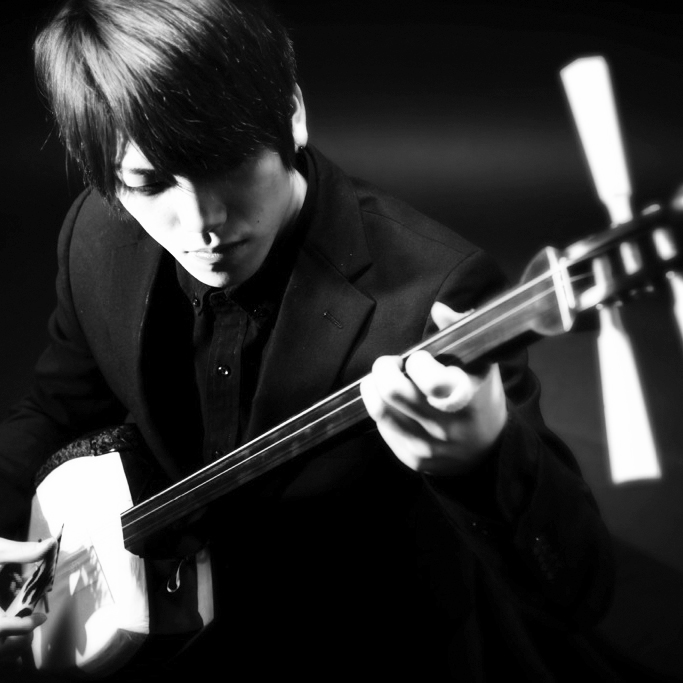 TALKS
Niya
Tsugaru Shamisen player
He began to learn the Tsugaru Shamisen at the age of 7 and became an apprentice of Toshihiko Sato, the third generation of best Tsugaru Shamisen player in Japan.
He won third place in the junior section and first place in the ensemble in section of "Tsugaru Shamisen National Convention 2008," which was held in Hirosaki, and took second place in Class B in 2012, first place in Class A in 2013 in " Tsugaru Shamisen Japan Championship," which was held in Aomori.
He plays Tsugaru Shamisen energetically to convey the attractions of Japanese traditional music to the people all over the world. Niya Sasaki has performed not only in Hokkaido but also Tokyo, New York (Carnegie Hall), Taiwan (Dalongdong Baoan Temple), and the Republic of Turkey. He has continued to play on a regular basis in live houses and clubs and challenge the novel possibilities of Tsugaru Shamisen. He has done numerous collaborations with various genres: DJ, fashion show, brass bands and so on. He performed at "a nation 2013 in Shibuya AX" sponsored by Avex in 2013.
He makes efforts to teach his apprentices in place of his late teacher. He is also involved in music education as a instructor for high school students in the Sapporo area from 2012 to tell the next generation the charm of Tsugaru Shamisen.
Niya Sasaki is an up-and-coming Tsugaru Shamisen player who represents Hokkaido. He is currently a third-year student majoring in Media and Arts at the department of Lifelong Learning System at Hokusho University.