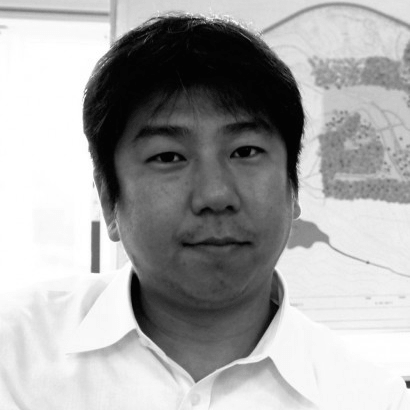 TALKS
Kenichiro Sasaki
Director of general coordination and planning, Solaputi Kids' Camp.
Born in Miyazaki. After graduate school, worked in landscape planning consultant from 2001. While in the project of planning barrier-free park, he realized the fact "there are children with serious illnesses who cannot come to the park."
In 2004, joined "Group to Establish Solaputi Kids' Camp" organized by the pediatricians and park-planning specialists and devoted to build a private camp with medical care. With offered 16 ha place from Takikawa city in Hokkaido, he started to live in Hokkaido in 2007.
"Group to Establish Solaputi Kids' Camp" has developed from general incorporated foundation to public interest incorporated foundation in 2010, with success of 700 million yen donation in 7 years and with building facilities of stay, dining and bath room and medical care unit. In Summer 2012, the camp with medical care for children with illness has come into, as the first project in Asia.
He and Solaputi Kids' Camp have realized to invite children with serious or life threatening illnesses such as cancer freely. Children enjoyed riding horses or playing in forests with the support of the camp and he also played with kids, called "Ken-san" from them.
Almost of the operation and building cost of the camp are covered by donation in this Japan, where the donation culture is not usual compared to West countries. He has strong will toward it with "I want to change Japanese donation culture." The change is now getting realized, such as the official support from Tokyo Marathon. He dreams to invite children to the camp from all over Asia.