TEDxSapporo 2018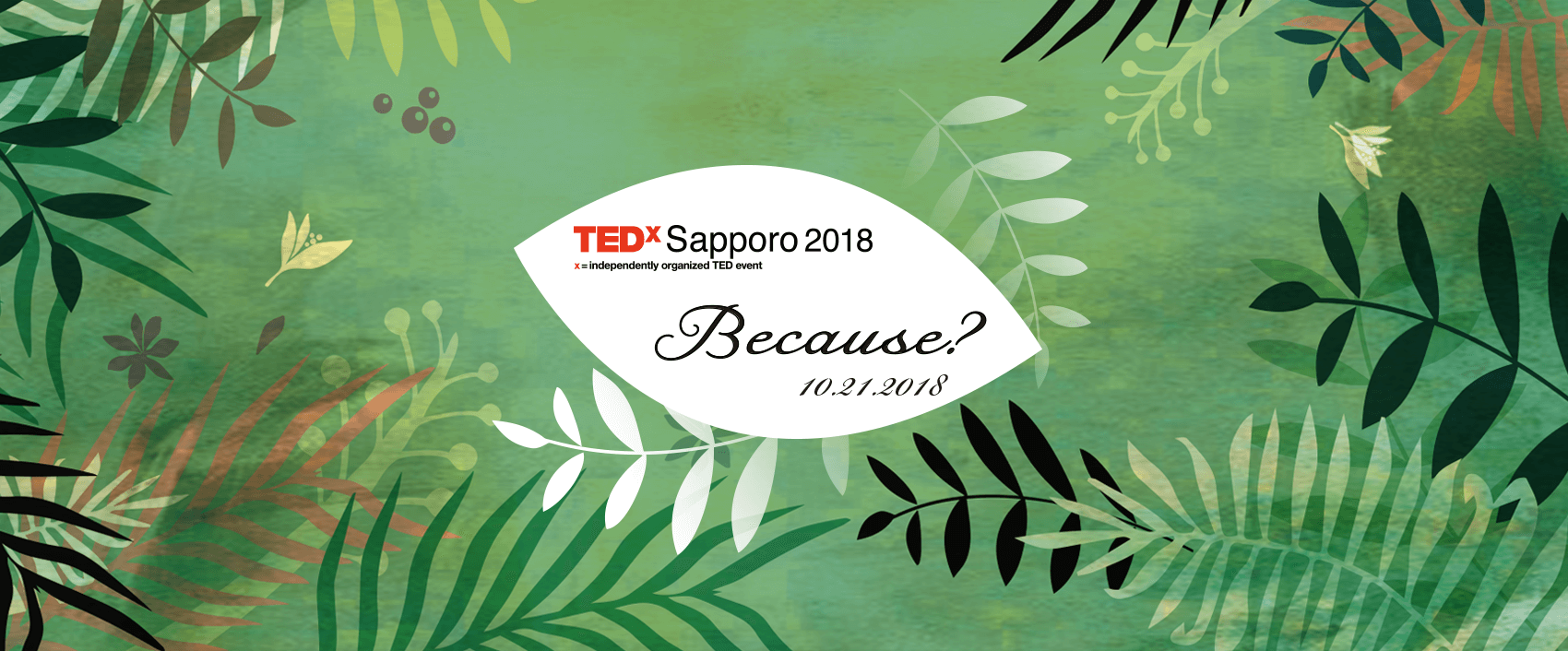 Summary
We really appreciate for all of you joining us at TEDxSapporo 2017 last July.
Thanks to you, we are hosting again this year TEDxSapporo 2018.
Theme
Because?
Where do creative ideas come from?
Emotion, intuition, offhand actions you may come up with different qualities.
Then, where those qualities come from?
Things that we take for granted or preexisting conditions are often changed over time.

Let us ask these simple questions to ourselves and the others.
"Why?" "What's the point?" "What motivates you?" Let us unleash our inner potentials and strong passions by giving thoughts to these questions!
We hope it will be an opportunity for you to discover the new qualities in you and the others by going back to the basics and recalling your vision.
Speakers
Event Information
Conference
Date

Sun October 21th 2018

Time

Venue open:10:00pm Opening:13:00pm

Venue

Hokusho University Northern Regions Academic Information Center PORTO
1-1, S1 W22, Chuo-ku, Sapporo
Open map

Fees
Reception party
Time

Venue open:18:30 Opening:19:00

Venue

ANA Crowne Plaza Hotel Sapporo
2-9, N3 W1, Chuo-ku, Sapporo
Open map
※The fee includes participation to the Conference and Reception Party (where you can communicate with speakers and other participants).
Application
Coming soon...