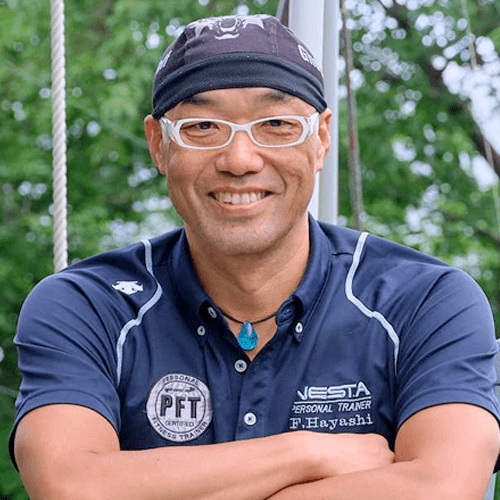 TALKS
Fujio HAYASHI
Fitness Trainer
Born in Kanagawa, 1967.
At the age of 18, Hayashi gave up on his job search due to color-vision diversity. When he was 25, the third year of his career, he suffered from depression. He later overcame the condition by exercising. This experience led him to become a fitness trainer, deciding to convey the joy of exercise. He has been active in the media, spreading his unique exercises under the name "Shiri Mitter Fujio." He has also worked as a TV exercise supervisor and radio personality for 15 years. Currently, he teaches mainly at exercise facilities and mental clinics in Sapporo.
He was diagnosed with prostate cancer when he was 55. He is currently devising new mind-body exercises based on his own experiences.
As a board member of NESTA (National Exercise and Sports Trainers Association of America) in Japan, he also focuses on training future generations of trainers.